Butler Capital Partners was rewarded by the " Association pour le Retournement des Entreprises" (Association for Business Turnaround) with the 2015 "Ulysse Price" for the best turnaround performed during the year 2014 for its work done on Anovo, the European leader in sustainable management of technology products' life cycle.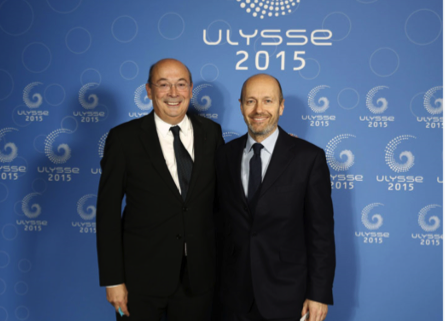 Rewarding the success of the turnaround strategy implemented by the investment fund and the management of the company, this award comes to greet three years of work that enabled the company – whose takeover in 2011 was the most significant takeover of a firm filing for bankruptcy of the past 10 years – to return to growth and profitability.
Taken over by Butler Capital Partners – whose project was supported by 80% of the employees- Anovo has experienced a fast recovery, and saw its workforce increased from 4,000 to 5,100 and its turnover from €250m to more than €350m in three years.
Today, Anovo, which is present on 23 sites on three continents, is headed by Francois Lacombe and an almost completely remodeled team that has ensured the Group's recovery.
Now booming, Anovo was approached at the end of 2014 by the industrial Group Ingram for a deal that is expected to close in early 2015.