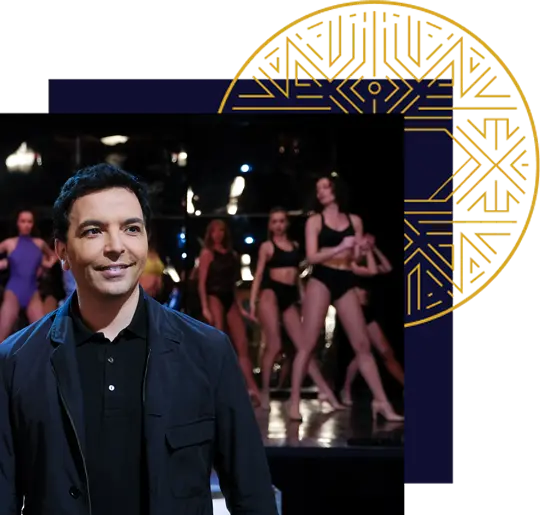 The dean of Parisian cabarets has entrusted the choreographer with his new revue L'Oiseau Paradis. A show brimming with energy, where tradition and modernity dialogue brilliantly.
"The show must go on". Yes, but not just any old way. After a year of forced closure, the Paradis Latin is making a strong comeback with the revival of its new revue L'Oiseau Paradis, first launched in 2019. Directed by renowned choreographer Kamel Ouali, it is placed under the sign of humour and irreverence, where tradition and modernity collide in a real lesson in style.
For nearly two hours, Kamel Ouali unfolds his colourful universe through eighteen breathtaking tableaux, punctuated by the dance steps of a supercharged troupe. But if the choreographer, a great fan of music hall, respects certain cabaret codes to the letter, he also has fun revisiting them. Tradition dictates that two lovers dance the farandole in Montmartre, while a vocalist arches her back in a scarlet suit of lights, singing Beyoncé hits.
But the show is punctuated by more contemporary touches, which give it depth and originality. If we start to move our elbows on ABBA's hits, we are especially delighted by a more audacious soundtrack that lets out new wave or electro, tracks ranging from Depeche Mode to Alain Bashung.
Amidst the frills, feathers and sequins, the light shows and 3D videos leave the guests speechless. One thinks of the trompe-l'oeil show of the showgirl Solen Shawen, who, in flesh-coloured underwear, metamorphoses into a humanoid under computer-generated images. The magic also works overhead with artists floating in the air, suspended from Pegasus, the winged horse of Greek mythology, descending from the sky.
In total, nearly fifteen exceptional sets accompany the show, designed by Alain Lagarde, a creator renowned for his sets for operas, musicals and plays. In addition, there are 500 signature costumes (flashy dresses, lion headdresses and bird feathers) created by the fashion house On aura tout vu, which has collaborated with Katy Perry.
A magazine in her image
The watchword is celebration, but it rhymes with current events. The choreographer reveals himself through his portraits, and does not hesitate to make a few winks at the causes that are dear to him. Like the ballet of jellyfish on the opera of Lakmé suddenly swallowed up by a pile of rubbish.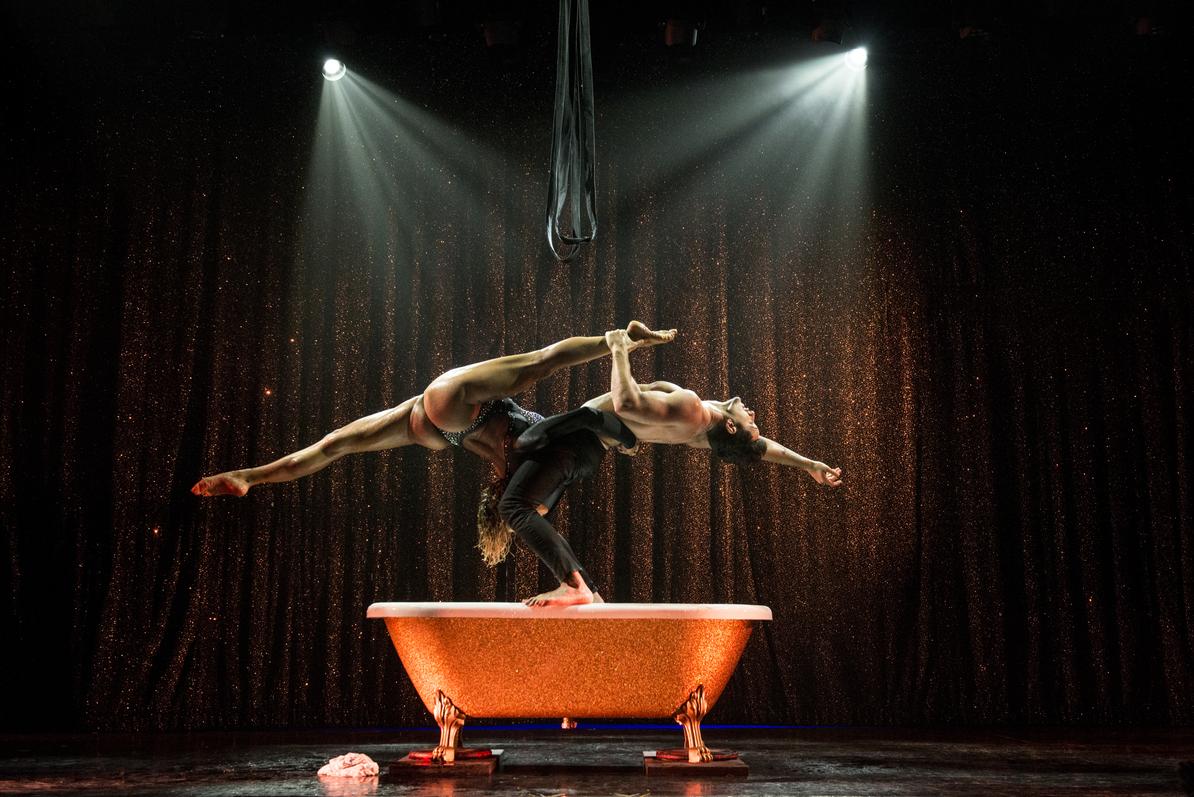 A flawless performance by Kamel Ouali who signs a daring and perfectly balanced revue, between dance, music, humour and decadence. "The show must go on".
Le Paradis Latin, 28, rue du Cardinal Lemoine (5e). www.paradislatin.com
 Source: Le Figaro